6 of Our Favorite Skin and Hair Products
With so many beauty products on the market, its tough to know which work the best and are good for your skin. To make shopping for these products easier, we broke down 6 of our favorite skin protection and hair products and why we are obsessed with these beauty must haves.
1. Moroccan Oil Sun: Sun Lotion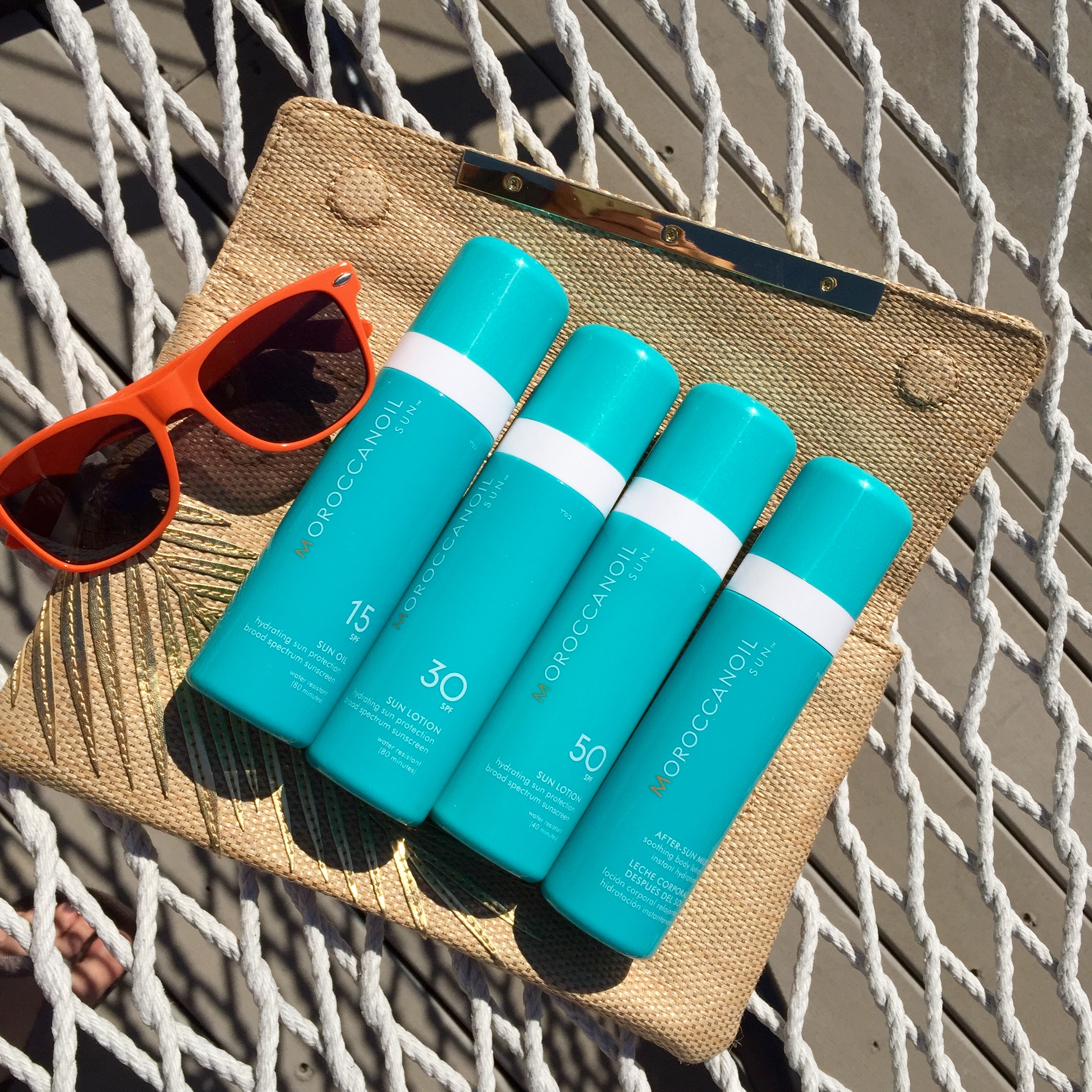 As someone who spends most of their time on the beach or in the water, I can tell you first hand that protection from UV rays is crucial. I despised wearing sunscreen because I personally am not a fan of how oily and heavy high SPF sunscreens usually air. Moroccan Oil Sun brand is different than usual brands that have high SPF protection because it feels light weight on your skin as well as hydrating. Instead of feeling dried out and heavy, the Moroccan Oil Sun location really feels like a feather on your skin while still having high SPF protection and nourishing vitamins.
2. Moroccan Oil Sun: After-Sun Milk
After a long day at the beach your skin is usually dried out and parched from all the sun exposure and salt water, and sometimes drinking water does not cut it The Moroccan Oil After-Sun Milk is perfect for hydrating your skin after a day spent in the sun. This lotion is a must have because keeping your skin hydrated means it will glow more and it allows prevents you from peeling. This is a miracle worker and makes you feel rejuvenated when your skin feels dull and dry.
3. Lalicious: The Oil
I am a naturally tan person and I usually don't burn but if there is one unexpected place I do burn, it's my scalp. I love to wear my hair down parted to the middle to the beach, but what I always seem to forget is that your scalp is not used to being so exposed to the sun since you're always changing you're hair style. When my scalp would burn it would turn red and then a few days later it would become extremely dry and peal. That is where the Lalicious Oil comes into play. This oil is to be applied to dry scalp to help your scalp hydrate once again and therefore stop pealing. If there is one thing you do not want it's a painful dry scalp, avoid this with the Lalicious Oil.
4. Hask Argan Oil
If you feel like your hair can use more smoothness and shine then this is the product for you. Argan Oil has many nutritious benefits for your hair such as Vitamin E that aid in helping you hair shine, de-tangle, and loss its frizz. Celebrities and models are known to use Argan Oil in there hair often, no wonder their hair always looks sleek and smooth.
5. Kopari Coconut Body Glow
This product leaves a serious glow on your skin. Kopari Coconut Body Glow has a great fragrance and gold shimmer that can be easily applied. If you're feeling your skin looks dull and flat try this product to give you that extra shine you've been looking for. My favorite part about this product is not only that you get an extra glow, but it doubles as an amazing fragrance.
6. Coola Sport Guava Mango Sunscreen
If you like to get out and be active in the sun, then this sunscreen is perfect for you. This sunscreen is high SPF and is spray on which makes for easy and quick application. Not only does this sunscreen have high SPF protection, but it also smells amazing and does not have the normal pungent sunscreen odor.
Try out these products and let us know which were your favorites!